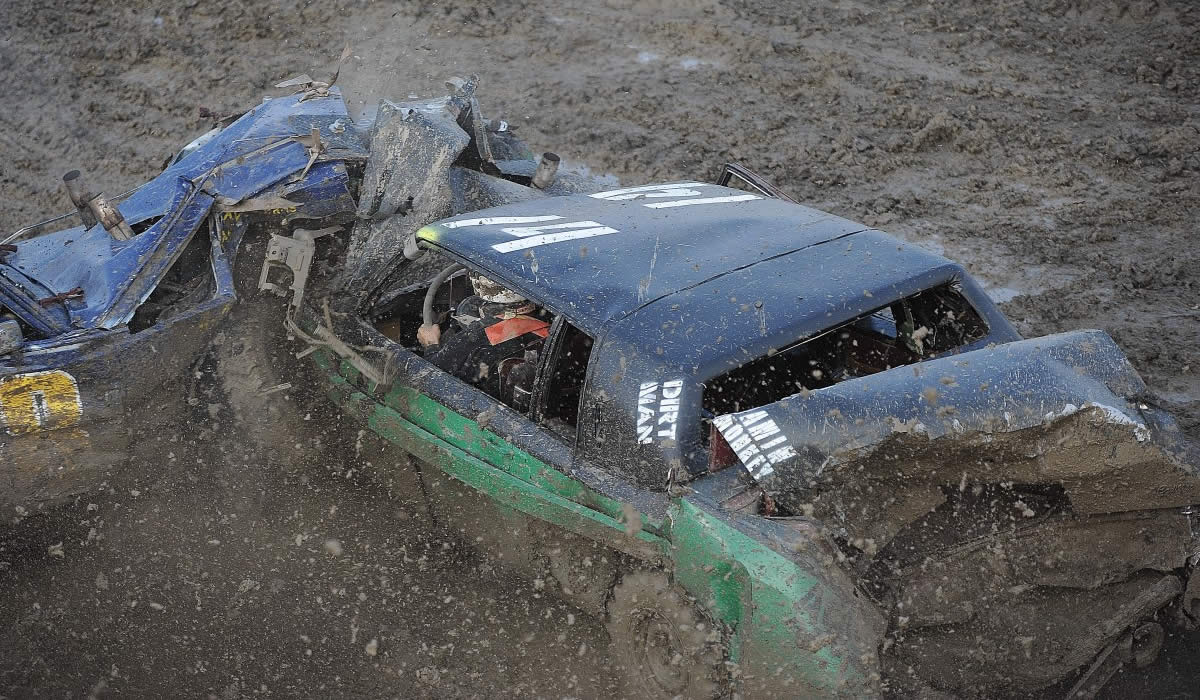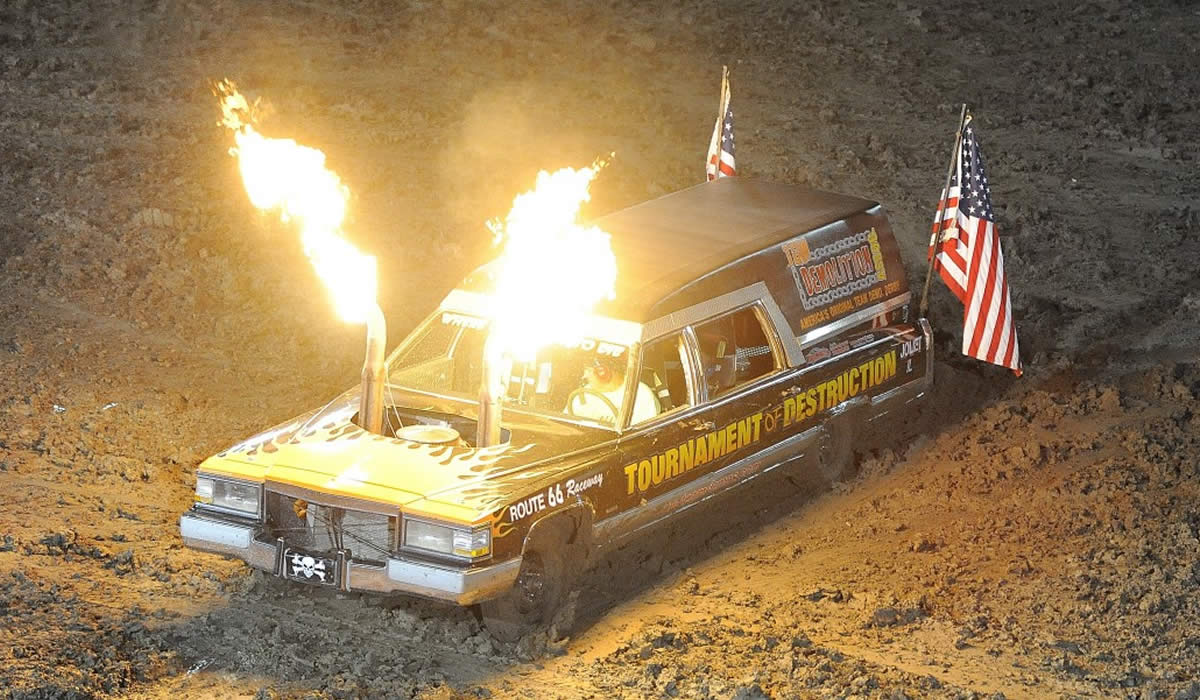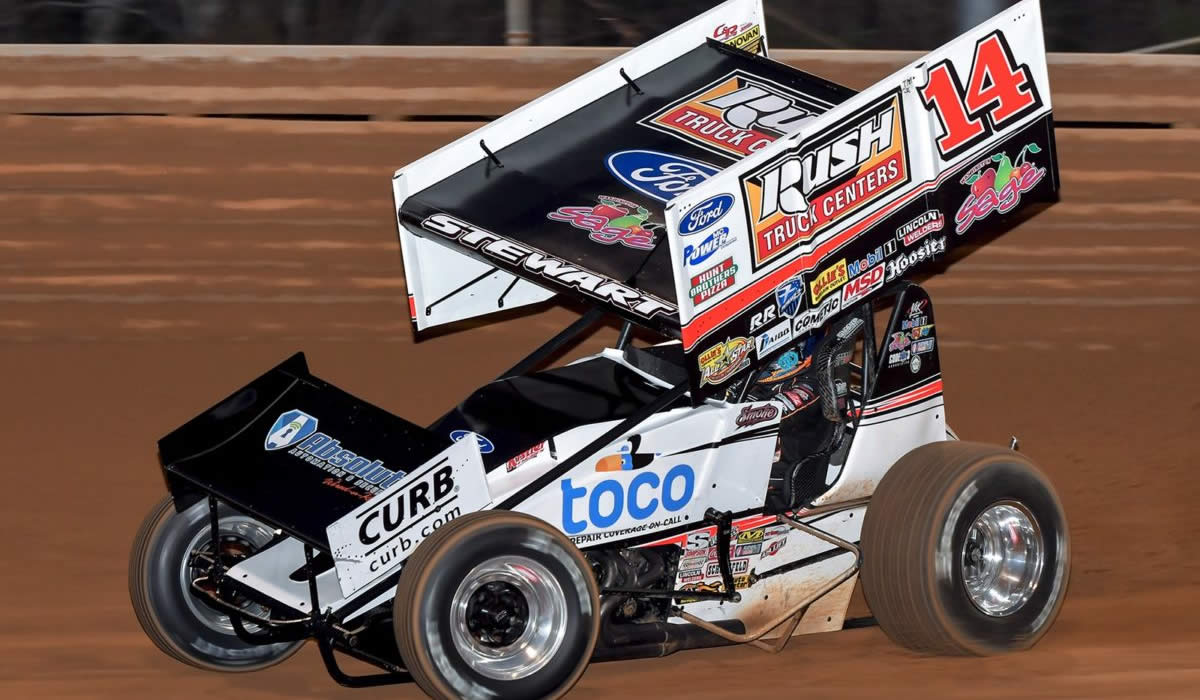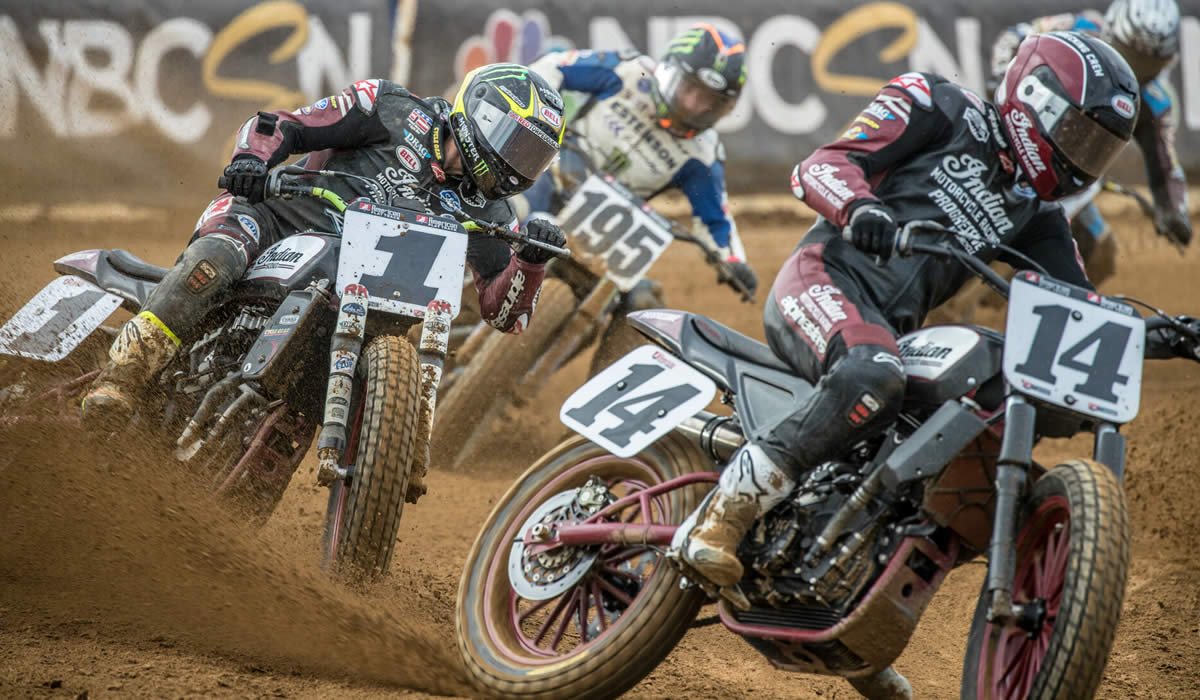 July 31, 2021
NEXT EVENT
Buy Tickets
Event Info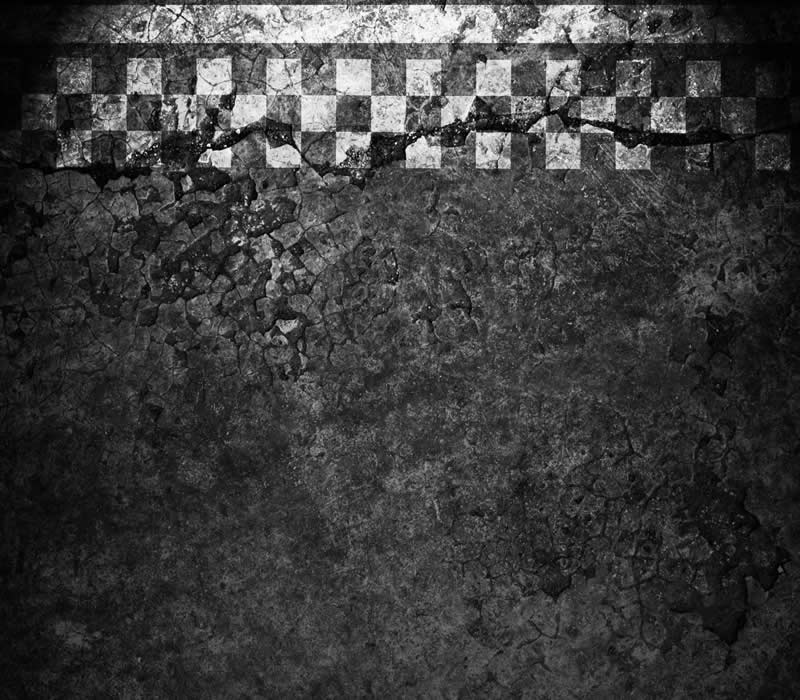 MONSTER TRUCK MAYHEM, FreeStyle MotorCross, Extreme Trailer Racing. *Avenger, *Jurassic Attack, *Brutus, *Jester, *Kraken, *Dirt Crew, *Quad Chaos, *Kamikaze
OPEN for the 2021 Summer Season!
Get ready for some outdoor fun with adrenaline-packed live entertainment and activities for the entire family with special COVID precautions in place. Enjoy motorsports, demolition derbies, Monster Truck rallies, car shows, music, rodeos and more. Participate in car crushing, driver meet-and-greets, camping, tailgating/preparties, fireworks and more. We have something for everyone. The entire #TeamDirt looks forward to seeing you soon!
Advanced discounted tickets are available up until two weeks before events.
Dirt Oval 66 Featured as "Fun Things to Do with Your Family in Chicago"

on WGN's Around Town with Ana Belaval
NEW ENTERTAINMENT!
Join us in welcoming Seleccion Michoacana 100% Huandachgo, Motosierra de la cdmx, Sonador de Morelia, Barbi de la Costa, Los Costenos Banda, Luisillo Pineda y la Fascinante del merito Zirahuen.
New Outdoor Events
Motorcycle racing – Amateur and Pro

Banda El RECODO

the Dirty O Rodeo
Dirty O Classics
410 Winged Sprint Cars

Wisconsin WINGless Sprints

Team Demolition Derby

Monster Mayhem

All Wheels: Chicagoland's Ultimate Car Show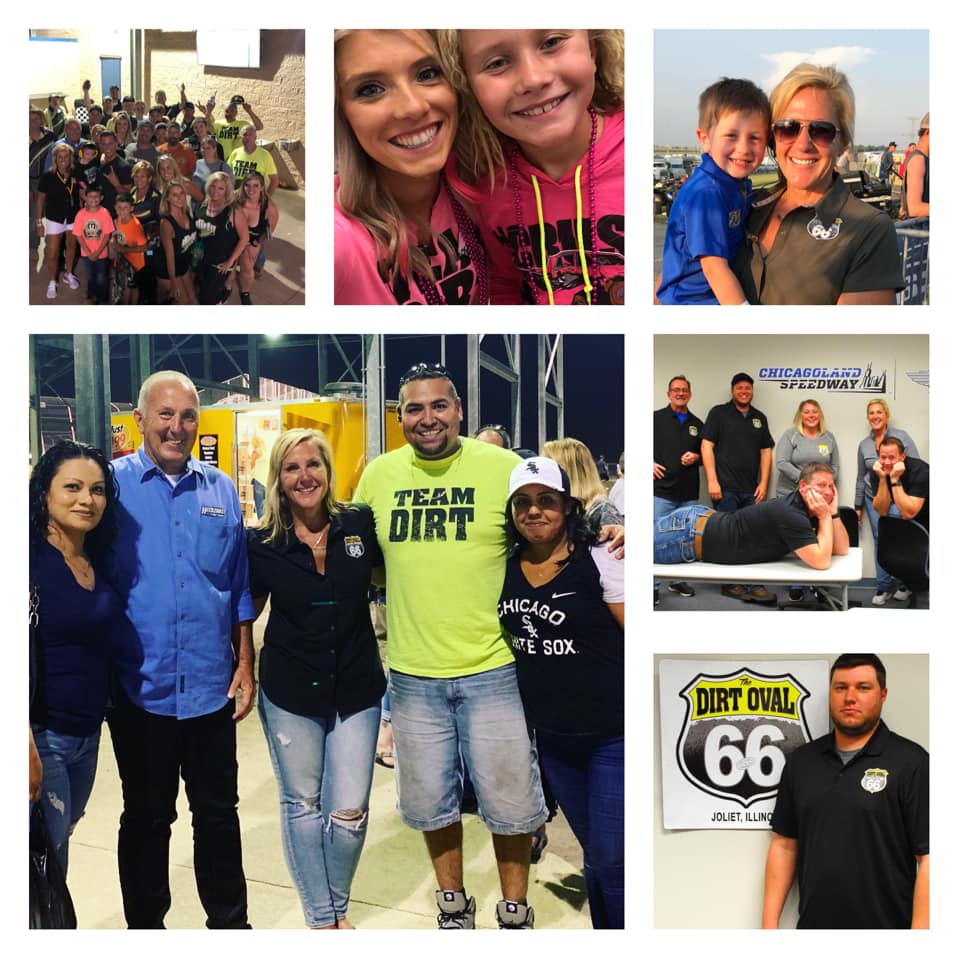 Signature 'O Events:
Five O @ Dirty O: Local law enforcement team demolition derby/tournament of destruction
Benefiting: Special Olympics – Illinois. Last year alone, Dirt Oval 66 raised over $1 million dollars, making them the largest donor for the Special Olympics.
Racin' For Boobs: Tournament of Destruction/Team Demolition Derby, plus the Greatest Fireworks around!
Benefiting: Breast Cancer Research/Treatment. Every year Dirt Oval 66 donates the funds raised to an organization that focuses on breast cancer research/treatment.